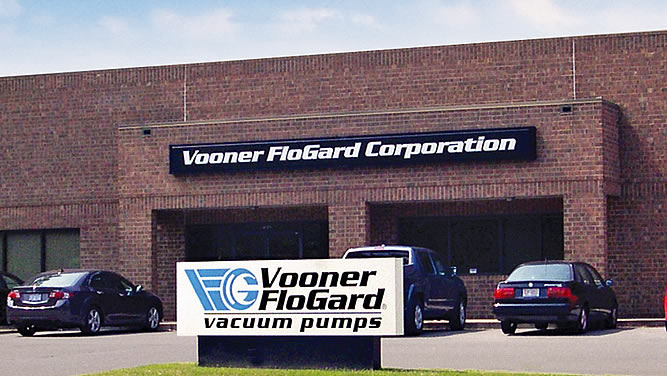 Vooner vacuum pumps and compressors are designed to reduce and maintain low long term operating costs for a wide variety of applications. Customers trust Vooner pumps designed to resist and prevent destructive corrosion and erosion by using stainless steel parts. For explosive gases Vooner uses non-sparking stainless steel Mechanical and thermodynamic engineering concepts are used to insure that all pumps are highly suitable for customer requirements in many industrial environments based on performance and vibration testing where each unit must pass prior to shipment.  Vooner was founded in 1983 on the Vision, which continues today, to supply long term, low cost liquid ring vacuum pumps and compressors to the world.
From this website, PDF drawings can be downloaded for user sizing and planning installation. Please contact our Sales Department if AutoCAD or SolidWorks drawings are required. Vooner also supplies package systems which can include pump, inlet and discharge manifolds, seal water supply system, condensing spray nozzles, inlet water separator with unloading pump or barometric drop leg, discharge silencer/separator, motor, sliding motor base, V-belt with guard or direct coupling  gear reducer. Finally, the packaged systems quality control inspected, fully primed, painted and ready to drop in place.
Why Vooner?
Long term lower total cost of ownership including original purchase, water usage and power consumption over the economic life of the pump
Flexible product design, outstanding quality control and quick delivery made Right in America.
Comprehensive engineering drawings are available for planning.
Vooner FloGard Corporation is a proud member of the following organizations: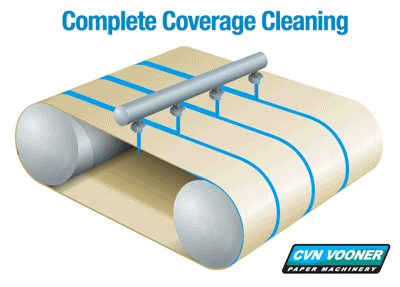 Vooner is a proud member of the following associations



Vooner acquired heritage products in 2003 and has grown as a manufacturer of paper machinery components. We are committed to growth and service to the paper industry family throughout the world, with dedication to a more profitable and sustainable industry.
VPM was founded to offer fabric conditioning vacuum boxes and actuated showers in cooperation with new man made fabrics from Greeneville, TN.   Vooner acquired the paper machine components business in 2003. Vooner further expanded its paper machinery capabilities in 2005 with the acquisition of the Weavex equipment business of Greeneville, TN.