Automated Brush Rotation System, Shenandoah Showers Options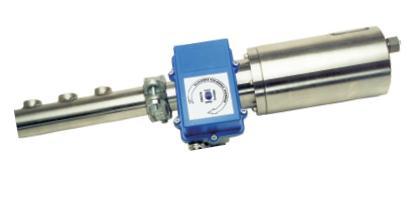 The Automated Brush option is used in areas where safety or consistency is an issue. These units can be adjusted to cycle depending on the water quality of the application. The brush shower nozzle is designed so that the back of the tip protrudes into the shower header far enough to allow the brushes to wipe the back of the nozzles as the brushes rotate inside the shower pipe. By automating this operation, the nozzles tend to stay clean longer and require less maintenance.
Reliable electrical brush rotation motor
Durable pneumatic 1" NPT discharge valve
Programmable intervals from 5 minutes to 8 hours
Reversing brush rotation after each cycle
Brush mechanism and Flush valve are separate which allows full velocity flushing cleaning cycle and unrestricted operation of the brush mechanism
12 Month Warranty
Promotes a Safer environment due to an operator not having to be present for mechanism to work.