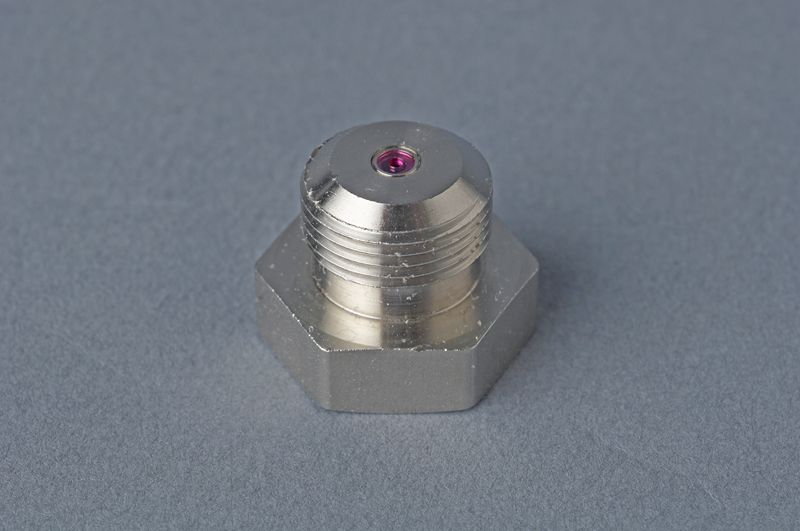 Vooner Spray Nozzles for paper machine applications are designed to meet the specific needs of each customer. Vooner can provide paper machine needle and fan nozzles in styles to prevent plugging and provide longer functional life.
With over 30 years manufacturing and design experience with oscillating and stationary needle and fan showers for complete coverage wire and felt cleaning we know what a spray nozzle needs to do.
Our needle nozzles provide high pressure and impact cleaning at even at a low overall flow rate and can be oscillated for complete coverage.
One advantage of our needle nozzles is that they have a thicker bolt at the bottom for easy insertion and removal. VPM fan nozzles provide lower pressure complete coverage with a stationary shower at high overall flow.
316L Stainless steel construction standard
Available in standard, brush, and self-cleaning
Many types available to match the application
Ruby inserts available for longer life
This is only a sample of the standard paper machine spray nozzles we have available. We offer a robust list of low-maintenance nozzles for manufacturing systems.  If you have a custom nozzle or do not see the specific nozzle you need please contact us.